>
>
Entertaining at Home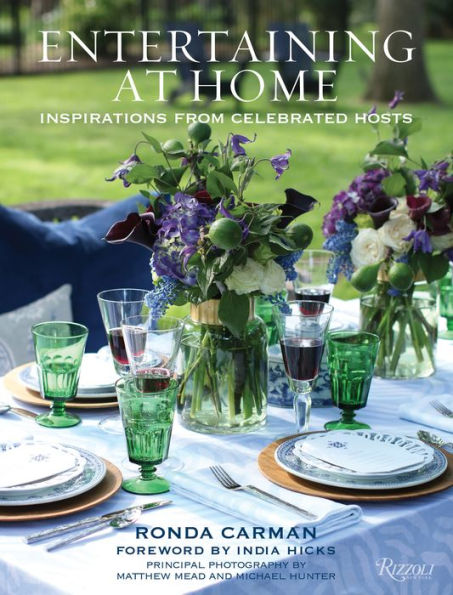 Entertaining at Home
Regular price
$45
Unit price
/
per
by Ronda Carman
Entertaining at Home presents gatherings in the homes of leading tastemakers from the worlds of interior design, architecture, culinary arts, and society—including Lynn Wyatt, Suzanne Kasler, and Julia Reed, among others—who show readers how best to entertain with flair and finesse.
Leading party aficionados share their successful strategies for delighting family and friends, offering their personal viewpoints and providing behind-the-scenes details that go into creating memorable occasions. They offer their approaches to arranging flowers, setting the table, selecting menus, stocking the pantry, compiling killer playlists, and purchasing the perfect hostess gift. Included are a variety of easy-to-master delectable recipes, such as bacon-wrapped pretzels, seafood chowder, spicy gazpacho, and refreshing sangrias.
From a summer social in New Orleans and a lively luncheon in Texas to a lavish winter smorgasbord holiday dinner in Washington, D.C., the hosts offer a myriad of inspirational ideas. Whether it's an elegant table set with Leontine Linens or Pinot Grigio served in colorful cups and paired with potato chips and caviar, this book is a visual trove of festive get-togethers in beautiful residences. Lavishly photographed, this is the essential new go-to entertaining guide.
---
Books, Design and Garden Books,
---