>
>
Hotel du Cap-Eden-Roc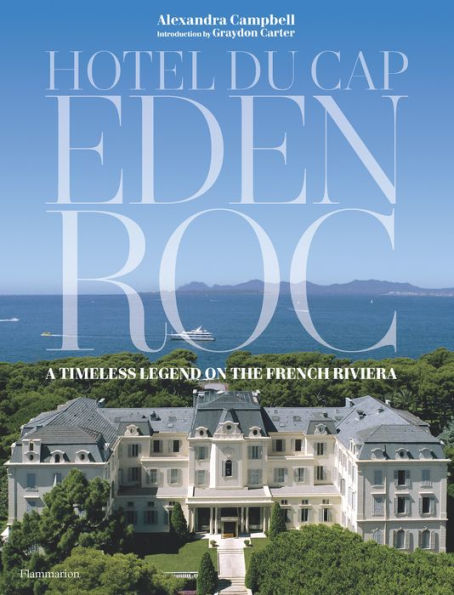 Hotel du Cap-Eden-Roc
Regular price
$85
Unit price
/
per
By Alexandra Campbell
Nestled in a spectacular botanical garden with stunning views on the Mediterranean, the idyllic Hotel du Cap-Eden-Roc has attracted scintillating international guests for 150 years.
First created in the nineteenth century as a retreat for artists and writers, the Hotel du Cap-Eden-Roc at Cap d'Antibes continues to captivate an international clientele as an exclusive retreat today. The tropical paradise attracted writers such as Ernest Hemingway and F. Scott Fitzgerald, whose Tender Is the Night was set at Eden Roc. Artists—including Monet, Matisse, Chagall, Picasso, Damien Hirst, and Bernar Venet—have drawn inspiration from the enchanted setting. Master photographers such as Jacques Henri Lartigue and Slim Aarons famously captured guests splashing in the Mediterranean or lounging in the sun next to the iconic seawater swimming pool carved in the basalt cliff.
The secluded resort, located between Nice and Cannes, has always been a favorite haven on the French Riviera for A-list celebrities—from Marlene Dietrich to Orson Welles, and from John Lennon and Yoko Ono to Sharon Stone—during the Cannes film festival, and for secluded family holidays. The hotel's long and fascinating history is full of romance, humor, mystery, and legend.
Built on one of the most alluring sites on the Riviera, the Hotel du Cap-Eden-Roc is the epitome of beauty, timeless elegance, and discretion, and has been a home away from home for generations of artists, photographers, authors, politicians, and Hollywood stars.